GroutPro Supporting All Community Members
APOD and Seniors Card Holders
GroutPro Tile and Grout Restoration Specialists have a strong connection to the local community, after all our team members live within small suburban or rural communities and offer their services to the areas and suburbs around them.
Our connection to the community is important to us, not only as small business owners, but as families who live, work and play within these communities. Our children all attend the local schools, our elderly parents and family members live and work within a short distance of us. So as a group we have offered our support to a number of worthwhile associations who also support community members.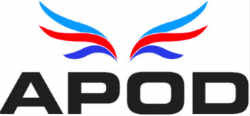 APOD or Australian Partners of Defence, is a membership program exclusively for current and past serving Defence Force personnel and their immediate family. Seniors Card is a free discount card providing members (aged 60+) with access to Government transport concessions, travel and business discounts. Both services and the APOD Seniors Card support these community groups and GroutPro is proud to be associated.

This association allows us to bring our unique services to all members of the community. Services such as general tile and grout cleaning, glass restoration, re-grouting, grout colour sealing and much more are now available to all Seniors Card members and APOD Seniors Card members.
Please contact our head office to arrange an Obligation Free Quotation: Phone 1800 822 459