Tile and Grout Restoration Specialists
Make Your Tiles Look Like New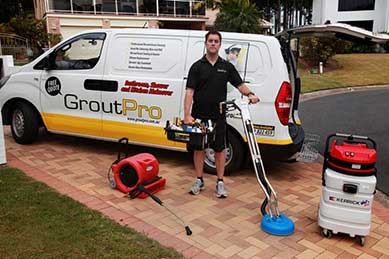 GroutPro specialises in cleaning, repairs, maintenance and enhancement of all types of tiled and natural stone surfaces with services provided across Australia. Our objective is to make your tiles look like new, and also make them easier to clean.
We differ from most tile and grout cleaners in that we provide professional tile and grout cleaning services combined with repairs and replacement of damaged tiles, repair of grout or complete re-grouting, replacement of silicone seals, together with advanced tile and grout sealing, slippery floor treatment and many other services to ensure your tiled floors or tiled walls end up looking like new.
Click here to see our full range of Services and Products
GroutPro Tile and Grout Restoration – Specialists in the Industry
We specialise in repairing, cleaning and sealing ceramic tile, porcelain tile, slate tile, terracotta tile, granite tile, marble tile, sandstone tile,  travertine tile, and many other stone tile surfaces.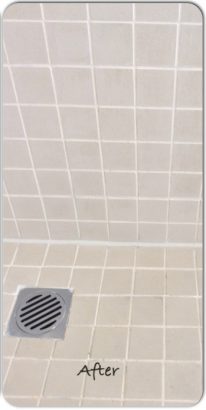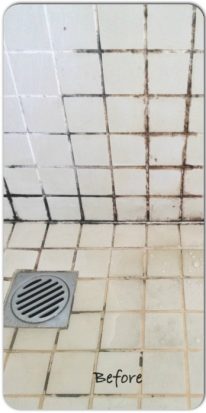 Our intensive cleaning process penetrates into the pores of your tile or stone surfaces to lift out soilage and build-up and remove the soiled grey appearance that occurs over time and restore them to their original beauty.
Repairs can also be carried out to match in the old with the new so repairs are not easily visible. Advanced sealing products can be used to maintain cleanliness or enhance the appearance. We make your floors easy to clean and maintain.
Whether it be your bathroom tiles, kitchen floors or splash-backs or any other tiled or stone areas either indoors or outdoors, our tile and grout cleaning and repair services can be used. Our range of professional products will make a huge difference to the long term appearance and easy maintenance of your floor tiles and wall tiles.
GroutPro is NOT a cleaning company of carpet cleaner diversifying and claiming to be a specialist, we have always been specialists and we take pride in our continuous research to ensure we're using the best processes and products. Customers across the country both Domestic & Commercial engage GroutPro restoration services with confidence knowing that they will receive the very best in service and results GUARANTEED!
For more information about all our Services
use our Contact Us form or
Call us on 1800 822 459